Operation Christmas Giving
THANK YOU FOR YOUR SUPPORT!


Tis the Season for Holiday Cheer!
If you have attended, donated, volunteered or supported Military Assistance Mission's end of year holiday event for military families,
you will notice a few key changes this year due to Covid. Rest assured, all those changes will not inhibit the spirit of the season!
We will have Santa, Christmas decorations, Christmas Carolers, Super Heroes and so much more!
In years past families have arrived and "shopped" through our items.
This year we will fulfill Christmas wishes for the families and ask that they pick
those items up at our Operation Christmas Giving event at Sanderson Ford.
Operation Christmas Giving Registration is Closed
For those that wish to ease the burden and bring holiday cheer to these Arizona Military Families, we thank you.
We have several options, you can adopt a family, donate new toys,
or make a cash donation and leave the shopping to our team.

Donations can be mailed to 2950 N. 32nd St., Suite 200, Phoenix, AZ 85018
Donate
Shop with ease online at the following registries and all items will be delivered to MAM's office.
Target Registry
Amazon Registry
Volunteers, we will need assistance leading up to the event as well as day of, please click for more details.
Volunteer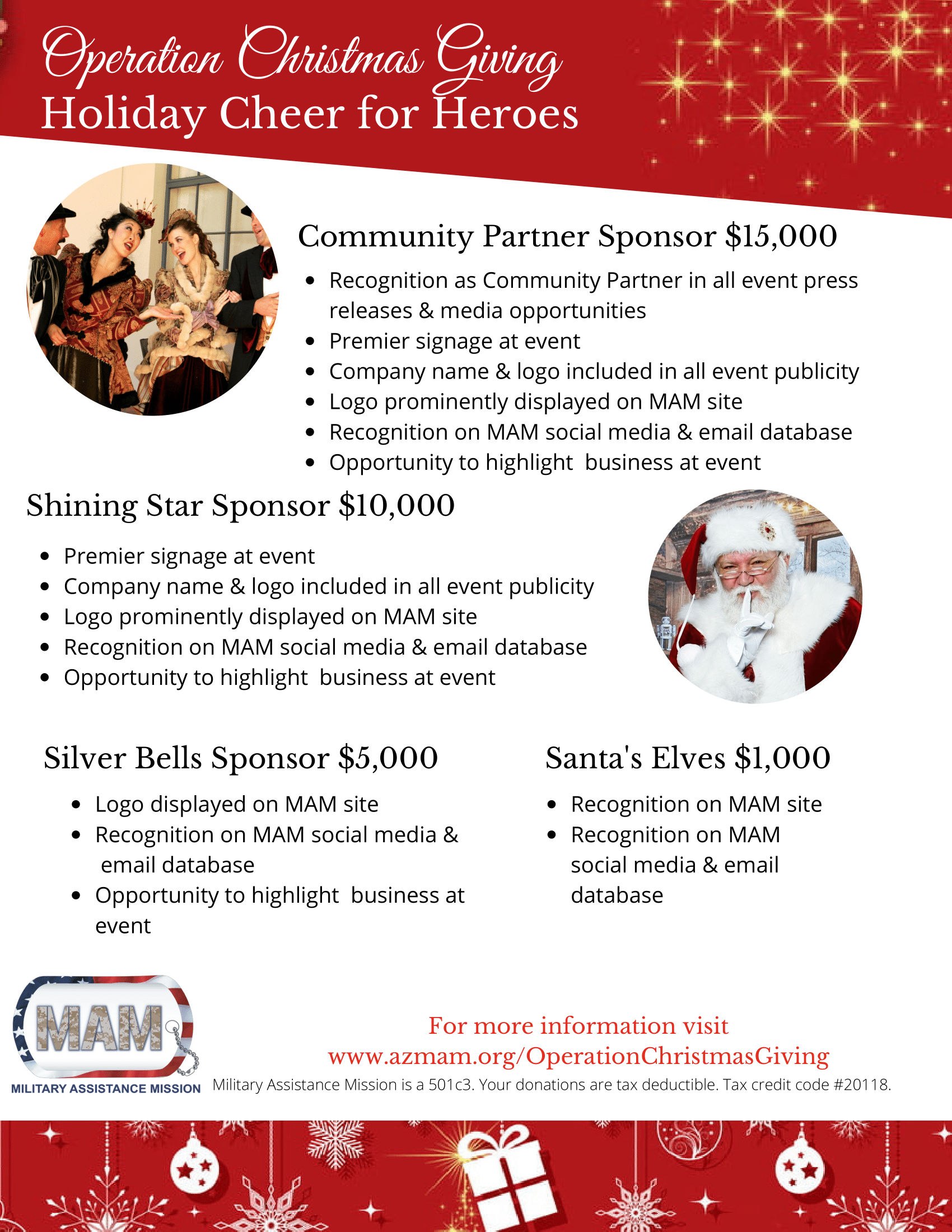 [tabGroup id="1″]
[tabItem title="2020 Sponsors"]
THANK YOU FOR YOUR SUPPORT!
Silver Bells Sponsor

Santa's Elves


In-Kind Sponsors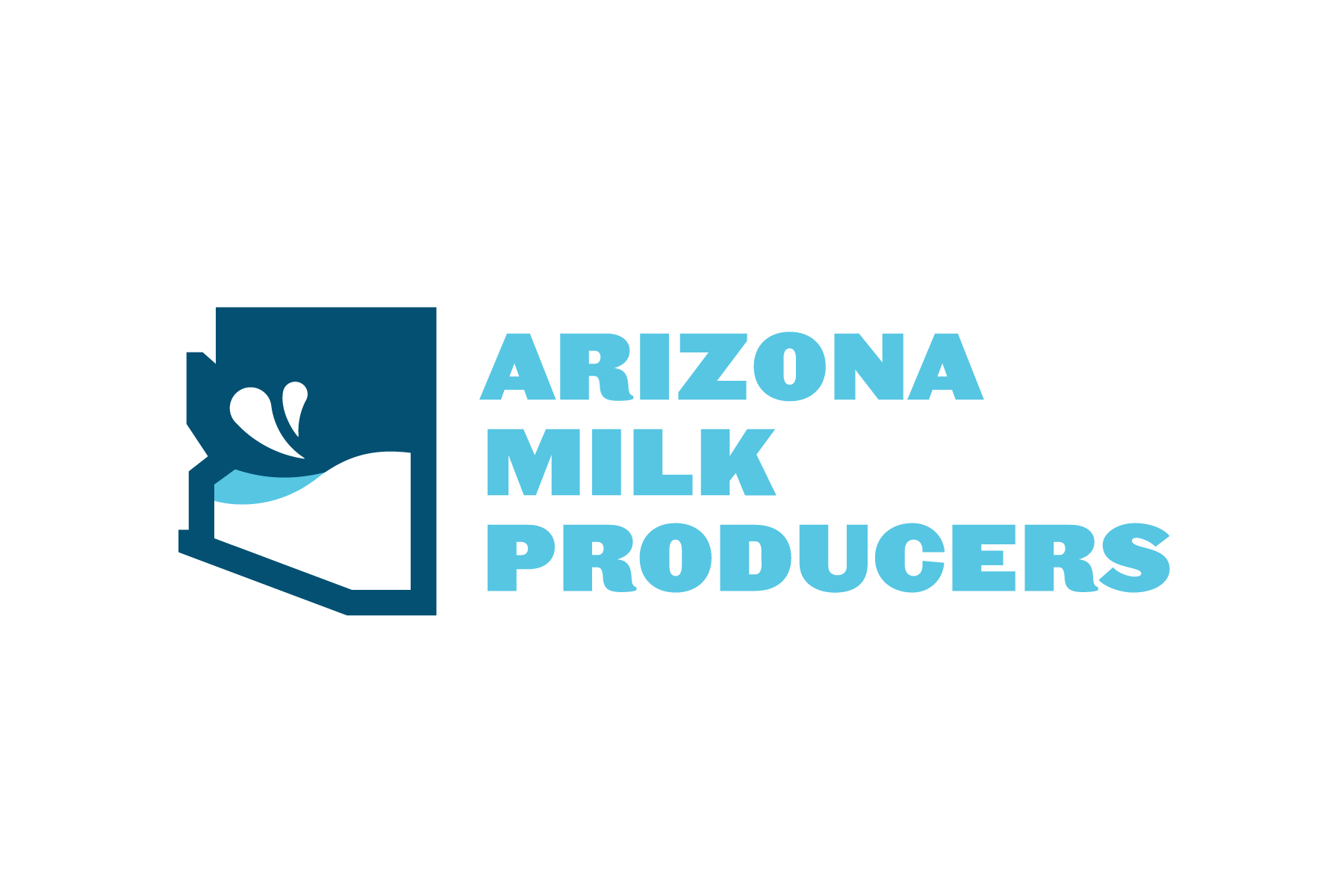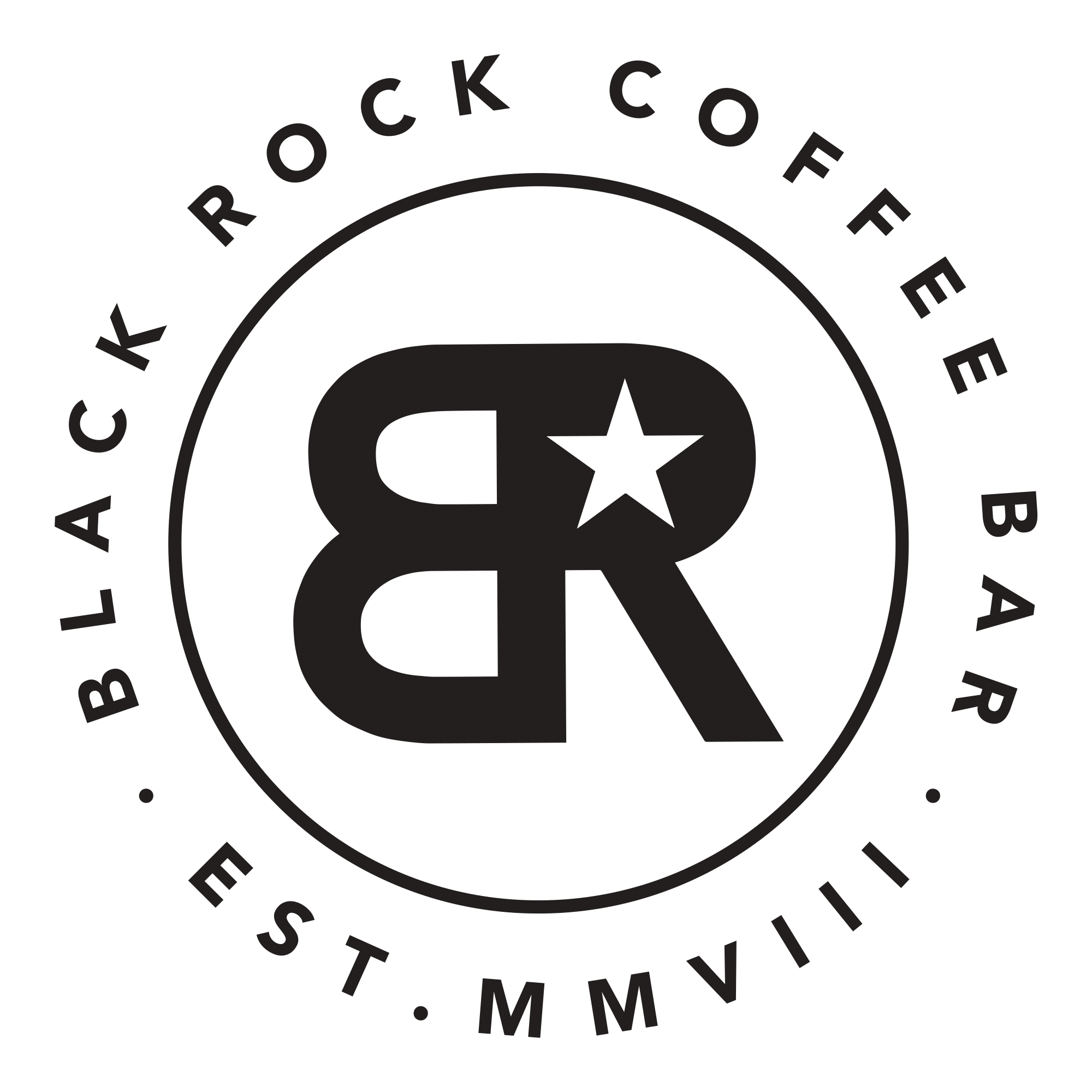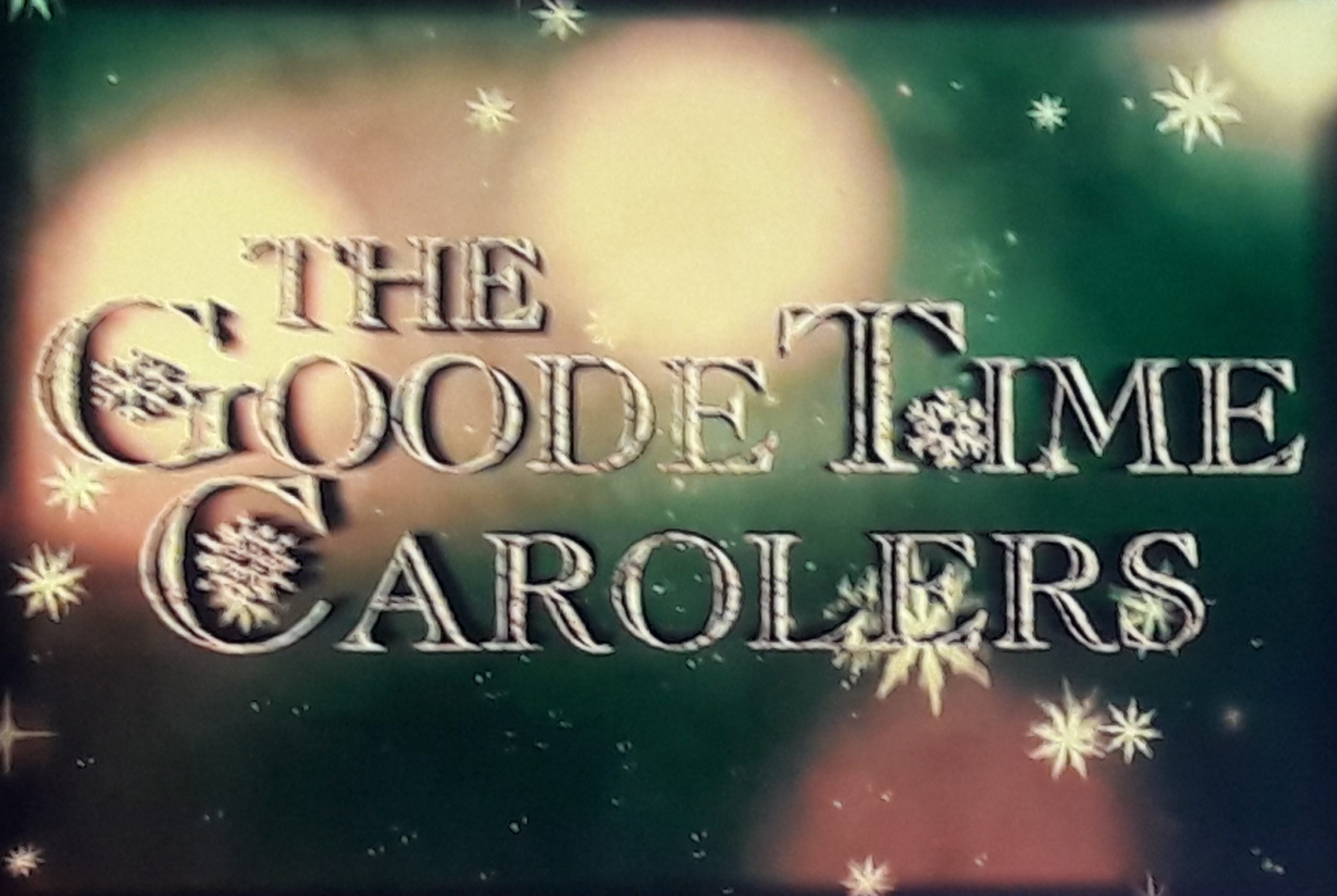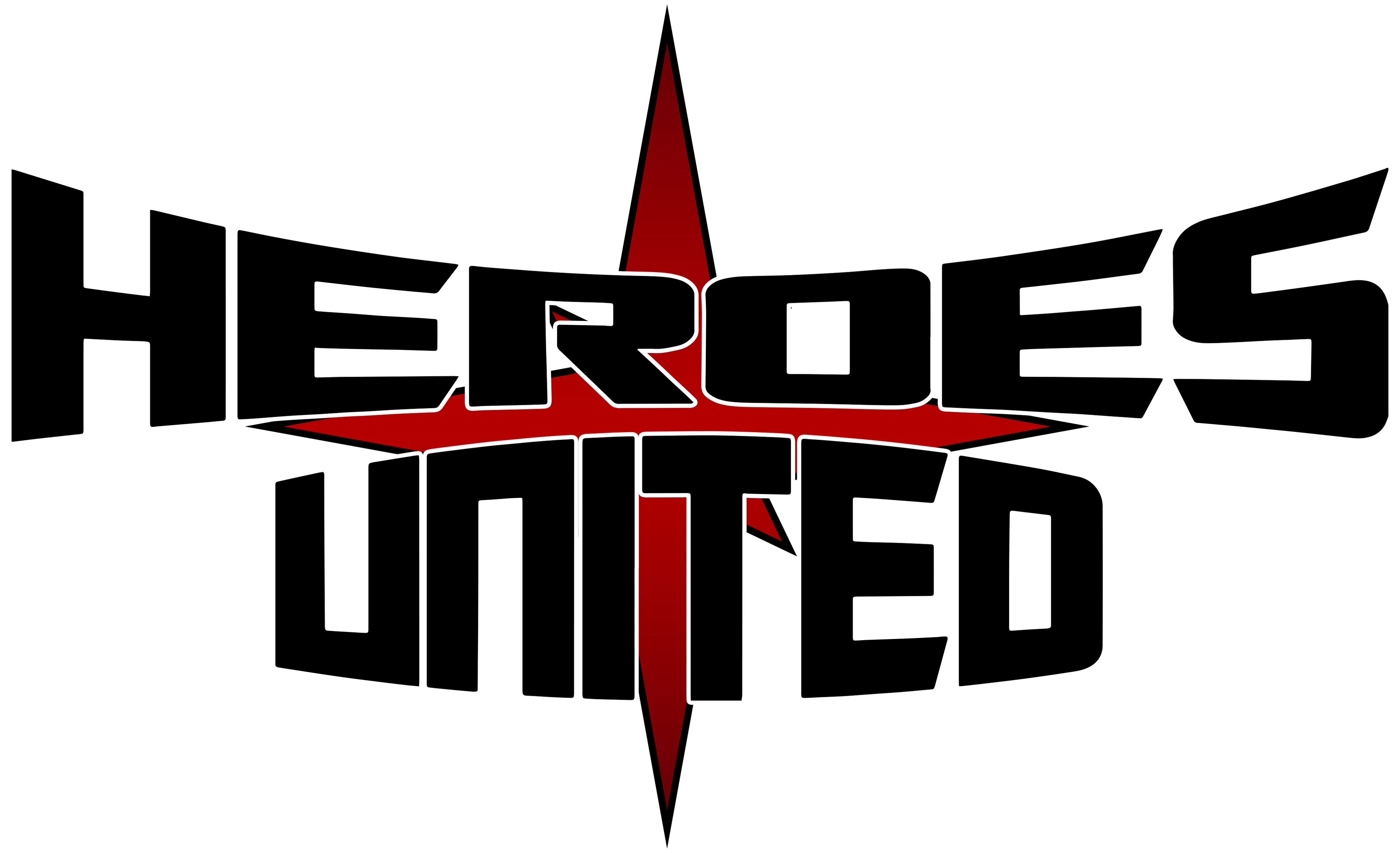 Santa's Angels
Debra Bergbower-Grunwald, Georgia Faye Golden, & C.C Chambers
Quality Block
Veterans Heritage Project, Notre Dame Preparatory chapter
[/tabItem]
[/tabGroup]