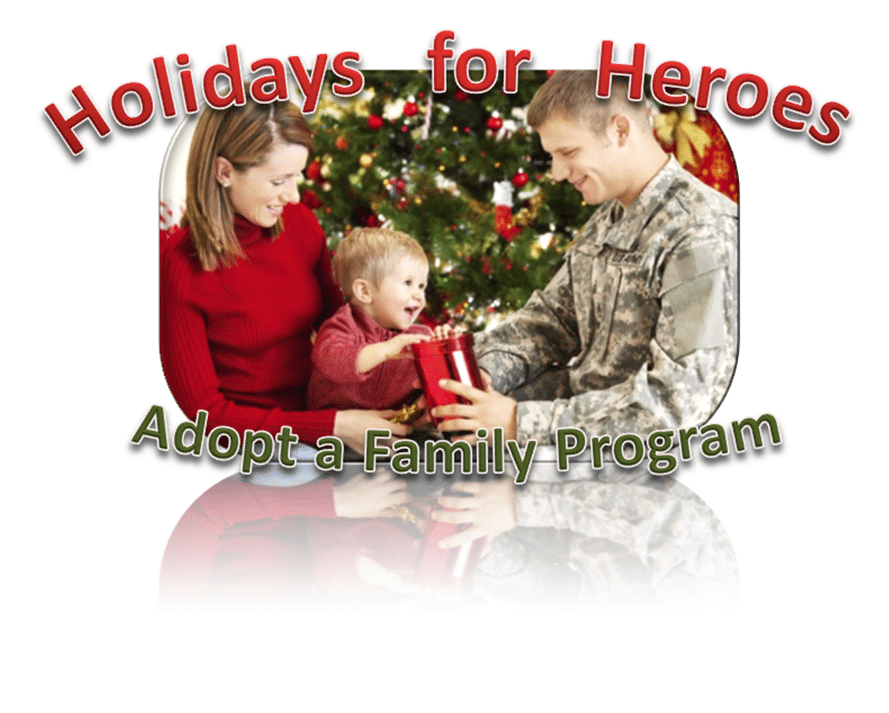 Eligible Arizona Based Military Only
[tabGroup id="1″]
[tabItem title="Program Details"]
We are no longer a part of this promotion.
Each year as Christmas approaches, Military Assistance Mission is contacted by benefactors who want to bring joy to the faces of our military families and wounded warriors, showing that their community cares about them.  MAM's Holidays for Heroes program facilitates the adoption of military families in need during the Christmas Holiday.
Our service members and their families make sacrifices for our country that are not always visible to others.  Sometimes these sacrifices can be measured in hours of lost sleep spent worrying for the safety of a loved one or in the number of missed birthdays and anniversaries. All too often what is unnoticed are the myriad of other challenges and stresses these families face: Ongoing pay issues and the resulting financial hardship, the heartbreak of a child dealing with anxiety, or the trials of recovery from battlefield injury. Our Mission at MAM is to provide the moral support and financial aid these families need.
We could not accomplish this worthy mission without the help of our unwavering community partners.  Together we see great value in creating connections between these remarkable families and the communities they live in.
*This program is for currently enlisted Arizona service members with a pay grade of E5 and below. Purple Heart recipients Post 9/11 are also eligible regardless of pay grade. Open ONLY to first year families.*
[/tabItem]
[/tabGroup]