MAM'S FOURTH ANNUAL
TOUR OF DUTY RIDE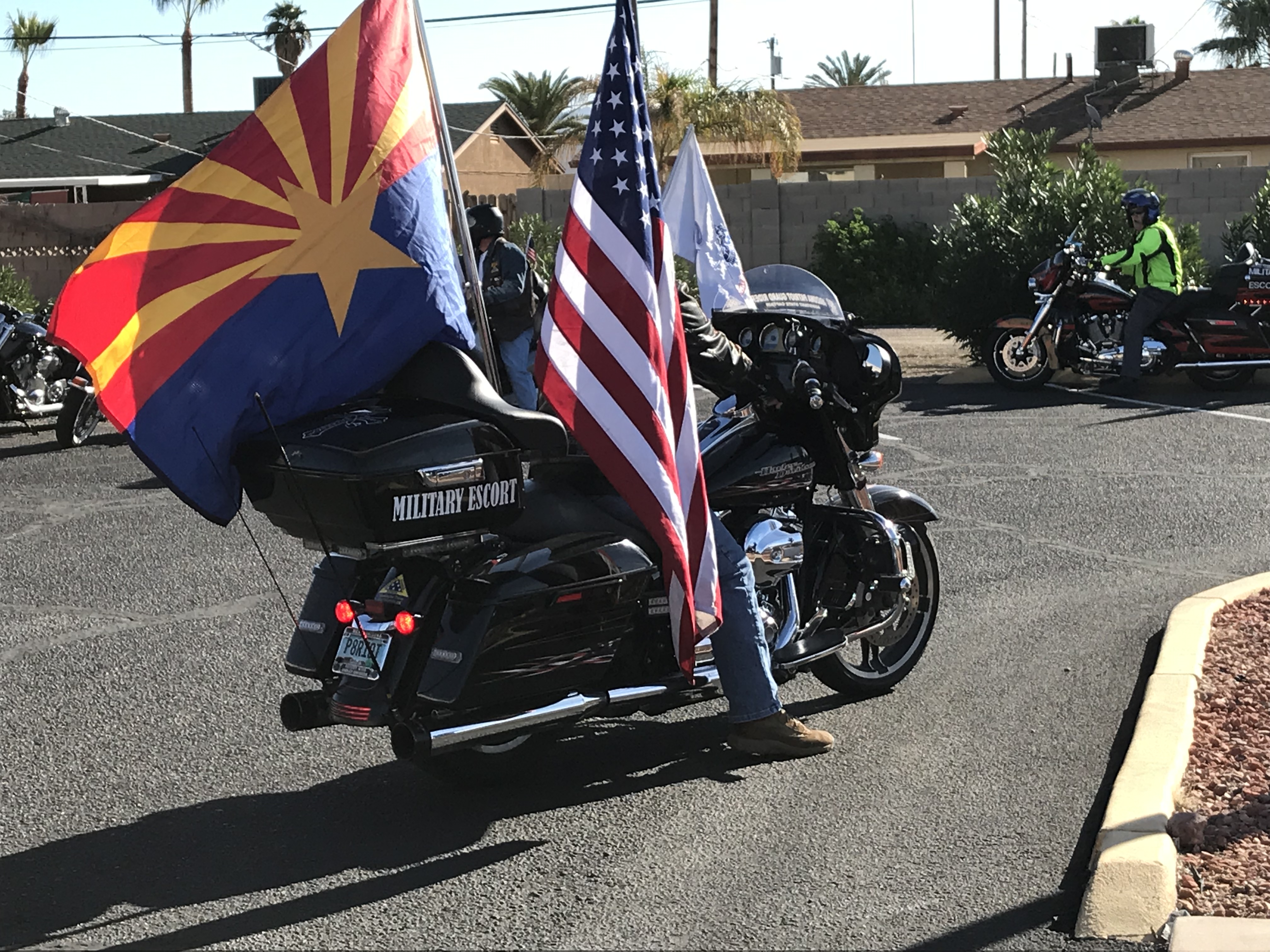 MAM's fourth annual Tour of Duty Ride is now over.
The 2019 ride featured raffles, food, and music! Pat Tillman Post 117 served as
the starting point where the Patriot Guard Riders said a prayer to kick off the ride.
Stopping points included American Legion Post 58 in Fountain Hills and Creek Patio
Grill. Peaks and Valleys Restaurant hosted the end stop with music by Bad June! Although
this event is over, MAM appreciates everyone who came out to help our organization
raise funds to continue in our mission to support Arizona military.
Check out some photos from the 2019 ride below!