MAM's Boot, Bang, BOOM!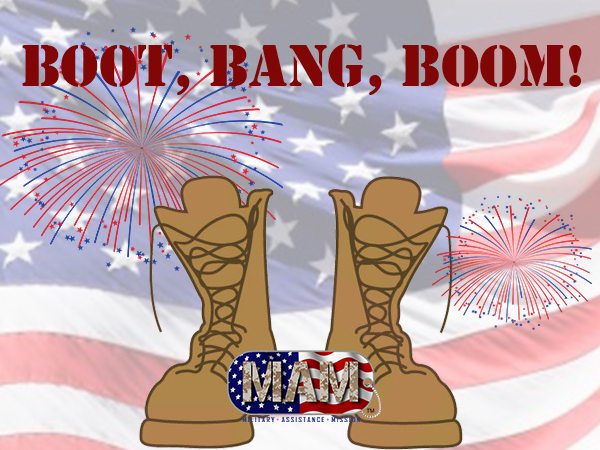 July 4th is an amazing day to celebrate our great nation. BBQ's, parades and spending time with our loved ones.
It is also a great time to show appreciation to our military. This year MAM will be sponsoring Boot, Bang, BOOM.
This campaign will allow you to show support by offering donation cards for your patrons.

This year's event is now over. If you would like to be involved
next year, please contact Justin Bango
602-246-6429 | justin@azmam.org

---
THANK YOU TO ALL WHO SUPPORTED US IN 2018